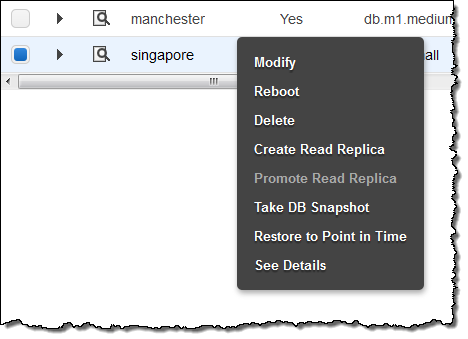 If you use Amazon RDS, you probably understand the ease with which you can create read replicas to increase the scalability and performance of your database-backed applications.
Today we are extending this feature to decrease replica creation time, increase snapshot performance, and give you even more read throughput.
Let's take a closer look...
Parallel Replica Creation
You can now create multiple read replicas in quick succession (limited to a total of five per master). You no longer have to wait for one creation operation to complete before starting the next one. This new feature will save you time and reduce your administrative burden when creating and maintaining multiple read replicas.
Read more
here